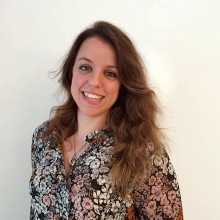 Desirée graduated summa cum laude recommendation for publication in European Legal Studies, with a final dissertation on the concept of know-how in the European contractual practice.
After some international experiences at the Italo-Belgian Chamber of Commerce in Bruxelles, at the Universities of Liverpool and Bonn, at the UN Headquarters in New York, for the International Training Centre of the International Labour Organization, and in South Africa, she started her traineeship as Trademark Attorney in a well-known Intellectual Property Firm based in Turin.
Desirée has acquired experience in trademark clearance and availability searches, online monitoring services, trademark filing and registering through UIBM and EUIPO platforms, opposition practices, drafting of coexistence agreements and know-how license agreements.
Desirée is an Italian native speaker and she speaks English and Spanish fluently and has an intermediate level of German and French.