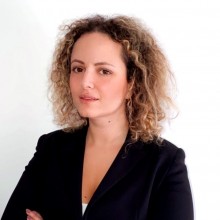 After earning a degree in Law at Luiss Guido Carli University and a Master in International Business Law at La Sapienza University, Giorgia started to work as an intern in some law firms in Rome in the Business law field.
In 2018, she passed the Italian Bar Exam in Rome. However, her desire to work in an international environment pushed her to deepen her knowledge in the Intellectual Property field.
After attending an internship in the legal department of a fashion company, she joined Studio Barbero with the aim of improving her skills in the protection of Intellectual Property online and on social media.
Giorgia is an Italian native speaker and she speaks English fluently.