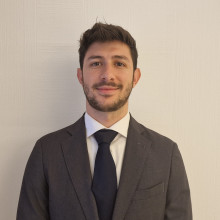 Graduated in Global Law and Transnational Legal Studies, Giovanni is a brilliant student of European Legal Studies at the University of Turin.
Passionate about international law and intellectual property law, Giovanni joined the Studio Barbero team after a previous work experience as counsel within the legal department of a multinational company based in Turin.
Originally from South Africa, Giovanni is a mother tongue English speaker and also speaks Italian.