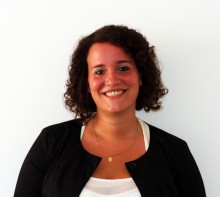 Giulia graduated in Law at the University of Turin in 2010 with 110/110 cum laude, writing a thesis on the copyright in the digital era, and arrived at Studio Barbero in 2011, after an experience in NEXA Center for Internet and Society, where she worked on the SeLiLi (Servizio Licenze Libere) project, focused on the free licensing.
With an in-depth knowledge of and a passion for the theoretical aspects of the subject, at Studio Barbero she had the opportunity to apply her academic background to different kinds of practical issues: she has specialized in consulting activities related to the intellectual property field, in the protection of the IP rights on the Internet and in particular in cases of trademark infringement online, in recovery activities of abusive domain names, including arbitration proceedings such as, inter alia, the Uniform Dispute Resolution Policy (UDRP).
Moreover, she has gained experience in the field of the protection of the intellectual property rights on social media, on Smartphone and tablet applications and within the program of online advertising of the main search engines: in particular she is a specialist of the Google AdWords Program and of the management of the intellectual property issues related thereto.
Since 2014, Giulia has been a Trademark Attorney in Italy and subsequently also before the European Union Intellectual Property Office (EUIPO).
Giulia is an Italian native speaker and she is fluent in English and French.
Partner