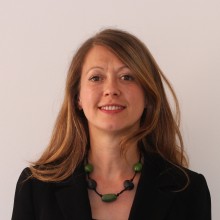 Marcella graduated in Law from the University of Turin in 2008 and obtained an LLM. in IP Law from the WIPO Academy in 2011.
Also via a close to five years cooperation with Studio Barbero, Marcella specialized in the protection of trademark rights online with a focus on domain name reclaim activities, handling also the preparation and filing of complaints according to the UDRP and other local procedures. During her professional experience, she also acquired specific competences concerning the protection of IP rights on Internet websites, social media and mobile applications, dealing also with on-line frauds and phishing attempts.
Macella then moved abroad to cooperate with another company focusing on the on-line brand protection and subsequently she specialised in particular on the monitoring of e-commerce platforms, the research techniques and the enforcement procedures of IP rights on marketplaces.
Passionate about the subject matters dealt with by our firm and determined to contribute to provide quality services to clients of the Firm, Marcella joined again with enthusiasm Studio Barbero in the new headquarters as a Partner, where she is dealing with the most complex enforcement activities of IP rights online for companies active in various fields.
She is Italian and Polish native speaker, fluent in English and with a good command of German.