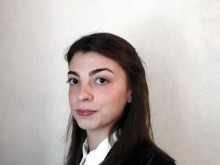 Chiara has achieved a master 's degree in law graduated in Law from the University of Turin.
Before joining Studio Barbero S.p.A., she worked for some years in a law firm specialized in IP based in Turin.
Chiara gained experience in the process of filing and prosecution of trademarks applications, in the enforcement of the intellectual property, also online. She also acquired experience in opposition proceedings before the national and international trademark's offices, as well as in negotiating extrajudicial and co-existence agreements and in the recovery activities related to abusive domain names.
Chiara is an Italian native speaker and she is fluent in English.